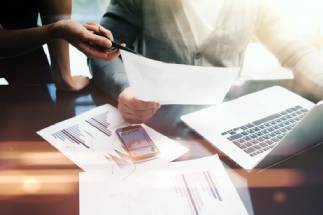 Popular Plus Trading LLC offers a wide range of project management services throughout the whole project lifecycle. Our experience covers all types of infrastructure and buildings. We are able to support any Client from project initiation and planning up to commissioning and maintenance. Our project management skills can be applied to any type of assignment whether it involves a single project or an investment program containing a large number of projects and contracts.
We use the latest technologies and tools for managing projects. Our aim is to deliver on time, within budget and up to the highest quality standards, whilst minimizing risks and whole-life costs.
We believe that early mitigation of risks and resolution of issues before they become problems is key to the success of any project. The satisfaction of our clients lies not only upon our technical skills, but also on our proactive approach and constant communication of any issues and risks that arise. Our top priority when managing a project or program is to build strong relationships between our experts and the Client's organization, whilst promoting teamwork and trust in a collaborative environment. This way we can resolve issues more efficiently in full compliance with our Clients' requirements.
Our Services Include:
Planning
Project Control Systems
Quality Management and Assurance
Risk Management
Value Engineering
Scheduling
Contract Management
Design Management and Review
Procurement
Construction Management
Claims Management and Dispute Resolution
Public Relations and Stakeholder Management